Welcome to Karanastic's music lounge. This is where you'll find a handpicked selection of the internet's best rap tracks. Jump straight into the Karanastic experience by pressing play – no sign-ups, no hassles, just great music.
Not only can you enjoy streaming these potent lyrical masterpieces, but you can also download them to keep the vibe going wherever you are.
Are you a fan with a question, or a fellow artist looking to collaborate on a future hit? Reach out via the 'Contact Me' section of the site – I'm always keen to connect. Now, get set to immerse yourself in a rap journey like no other.
Geek Beats: Where Fandom Meets Hip-Hop
Karanastic's unique 'Nerd' rap collection. Here, you'll encounter epic verses inspired by iconic elements from pop culture, ranging from the legendary TMNT and Showtime's Dexter, to the riveting world of Breaking Bad and the grand saga of Game of Thrones. Whether you're a comic enthusiast, a TV series devotee, or an epic fantasy fan, there's a track here that echoes your passion. Hit play and immerse yourself in the thrilling blend of imaginative storytelling and lyrical genius.
Mixtape – The UpsideDown
Prepare to be captivated. 'The Upside Down' mixtape from Karanastic encapsulates an unmatched blend of provocative lyrics and complex beats. This collection embodies the audacious spirit and cutting-edge style of Karanastic's music. Experience the fresh, innovative realm of hip-hop when you stream 'The Upside Down'.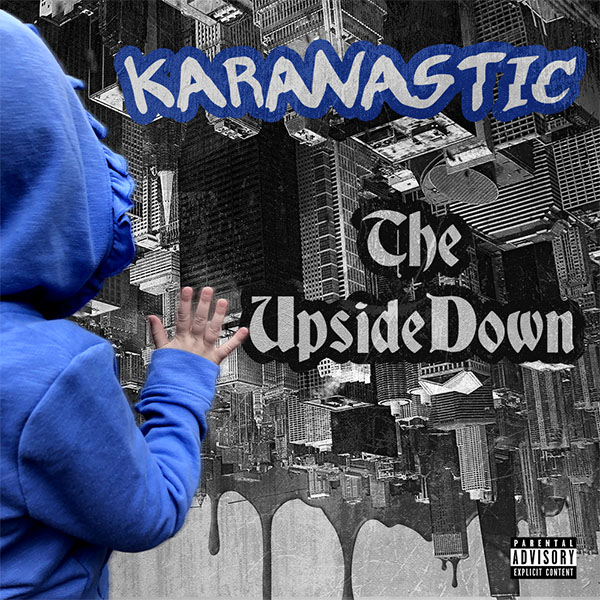 "Everything I learned in life I learned from Mr. Feeney, cuz this Boy Meet's World, but oh man it's really greedy. Maybe pull a 180, spin ya life around, maybe all these crack-pots will put their crack-pipes down"
From the song "Communist"